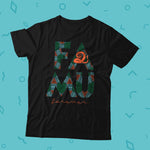 FAMU is in our hearts forever from the moment a young rattler steps on campus, until they make their contributions...
Learn more
FOR THE CULTURE, BY THE CULTURE
The HBCU Culture Shop is changing the industry by making apparel that is accessible & fashionable for black alumni & HBCU supporters. 
HBCU LOVE
HBCU's bring different people from different backgrounds together. Many people find love on HBCU campuses.
Homecoming
The epitome of a family reunion for current HBCU students and alumni, homecoming is an important event in HBCU culture. 
Not just a BRAND, it's a MOVEMENT.

  Made for the culture, by the culture.

Join us on our journey.